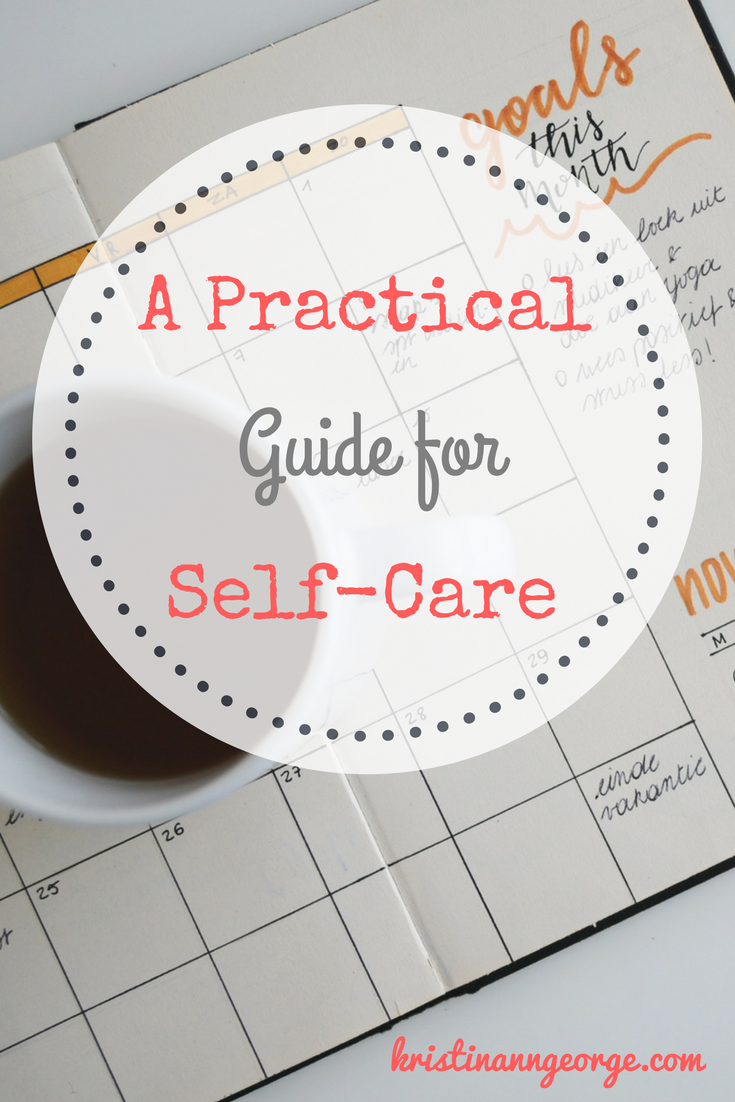 Self-Care. We know we need to do it.
Care. For. Ourselves.
It seems so easy, right?
Our Facebook and Instagram feeds are full of reasons why self-care is important, yet, sometimes rather than helping us enact self-care in our own life those messages just make us feel even more guilty. How are they finding time to fit in self-care? I'm clearly doing something wrong. My life is too stressful and full to workout five days a week… And the spiral goes on and on until you find yourself in a comparison trap. Instead of those self-care reminder messages lifting you up you feel even worse about not practicing self-care.
Pause. Take a deep breath.
Let's be real with ourselves. We're busy, our lives are full, and most days we're lucky if we even blow dry our hair – let alone enjoy a luxurious, lengthy bath with imported sea salts and our favorite book.
Taking a luxurious bath CAN be self-care, but it doesn't mean you're doing something wrong if you're not taking the time for a nightly bubble bath. If we save self-care for trips to the spa, we may not practice self-care for five years (or ever!). The key here is finding what works best FOR YOU.
We have so many options for practical ways to take care of ourselves.
For instance, drinking water throughout the day is self-care. Start with something as easy as filling up your water and drinking it. The point is to recognize that you're practicing self-care.
Let's break down what self-care means and talk about some real, tangible ways to make it part of our daily life without it becoming a hassle, a stressor, and another thing to add to your lengthy 'to do' list.
What is Self-Care?
Self-care means spending time doing something that matters to you. That makes your heart feel full. Self-care recharges your human spirit battery.
Does drinking water make my heart and soul feel full? Well, sort of, yes. Drinking water has a ripple effect of helping me be physically healthy and in a subconscious way may help me make other healthy choices throughout my day which can be considered part of self-care. Drinking water matters to me and helps me feel healthy. Self-care – check.
Fill your days with things that help you to feel most like yourself. Those things are self-care.
Determining Your Self-Care
What feels like self-care to you? If you're not sure, that's okay. Think about what makes you feel most alive; most like yourself.
For me, that happens on my yoga mat, typically surrounded by a room full of people I don't know and have never met. I'm not competing with anyone or feeling judged. I feel whole. 
Do you like to?
run, workout, practice yoga
meditate
cook, bake
sew, read, travel
paint, take pictures, write
get together with friends
volunteer
watching a show
spend time with your kids and family
send snail mail cards
This list is only a brief starting point for thinking about what your self-care looks like. And, when you look at this list, and you see mostly hobbies listed don't fret. Maybe you don't feel most "at home" with yourself in a hobby. Perhaps it's taking a walk or grocery shopping alone (without a cart full of small children).
Keep in mind that what feels like self-care for you might not be the same as it looks for your partner, friend, or sister.
And, remember that self-care does not need to cost a penny. It can be completely free.
How to Make Self-Care Part of Your Life
How to fit in self-care?
We know self-care needs to be a priority. But, a big part of this is also managing expectations practically. Our lives are full. We need to prioritize our time (sometimes every minute of every day is accounted for).
Some of the examples of self-care can naturally work themselves into your day – like drinking water throughout the day.
Think about your routine. Would it work best to block out and schedule dedicated time for self-care or could you insert short intervals throughout the day? Could you wake up an hour earlier to fit in a morning self-care routine?
I never used to be a "morning person," and I'm not sure that I am now, but a year ago I adjusted my schedule to wake up an hour before my kids. This has completely changed my mornings, my days, ultimately, my entire outlook. That hour in the morning is mine to drink coffee, meditate, practice yoga, write, catch up on emails, anything I choose. The key to it is that I'm making a choice to fit in self-care and starting my days this way has made such a difference. Do I bounce out of bed with happiness every day? Not always, but the majority of the time I look forward to getting up because re-charging with self-care fuels me.
Your self-care should reflect what you find meaningful. That may mean becoming more efficient in your daily routine and tasks or asking for help to fit in time to care for yourself.
Can you take a brief walk during your lunch break? Would it be possible to turn off your phone, iPad, computer, etc. after dinner, so you spend time reading instead? Determine minutes in your day when you can opt-in to self-care. 
Think of self-care as a daily activity and also something you plan for throughout the year. Like going on an S.O.S. Getaway.
Self-care = feeling most like yourself. Filling up your battery so you can continue to fill up those you love.